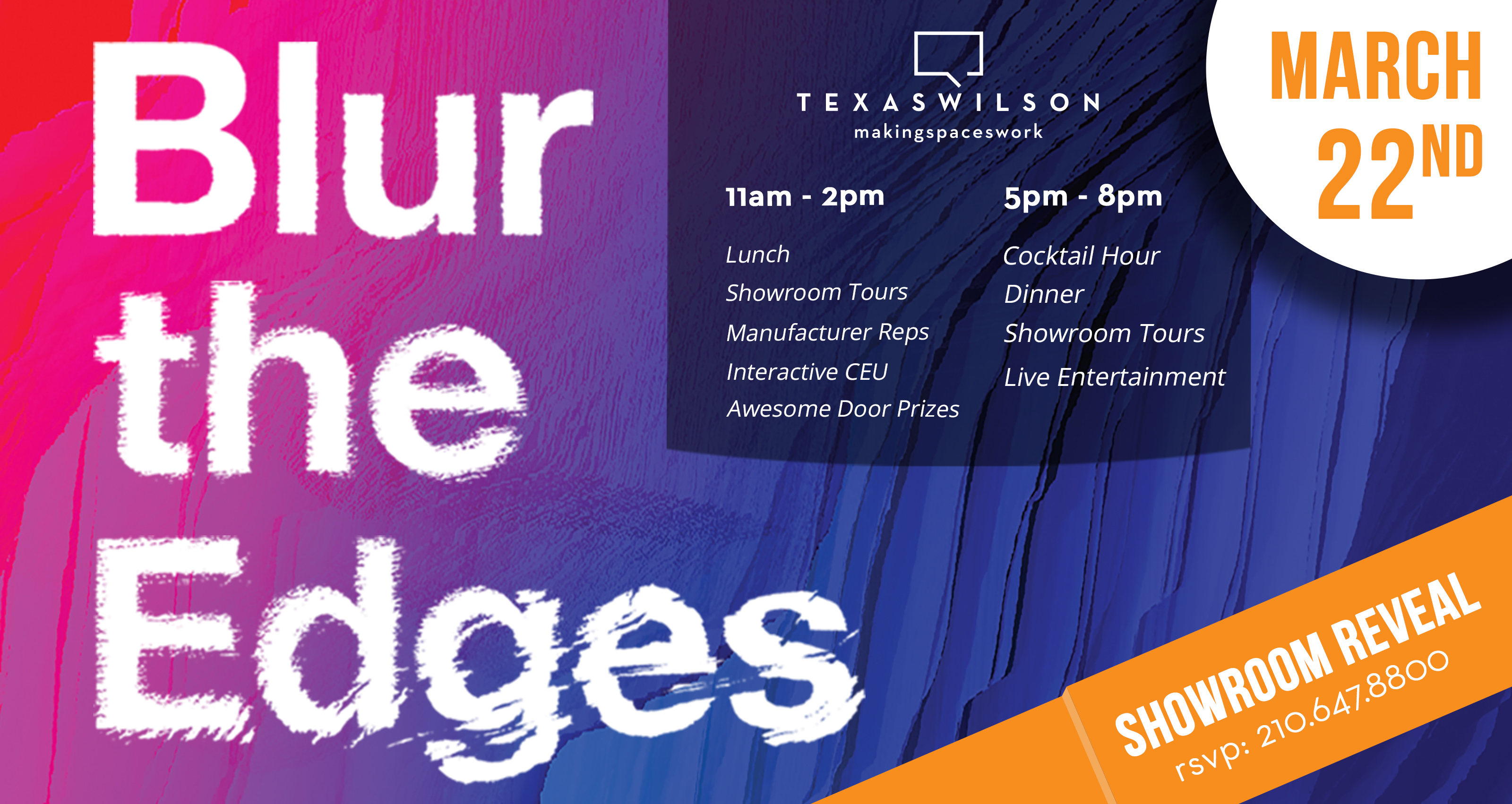 Explore inspiring product solutions featuring the latest in furniture, architecture, and technology in our newly redesigned showroom.
THERE IS SOMETHING FOR EVERYONE
Discover the latest product developments from a selection of our top-tier manufacturers. Interact with cutting-edge products on our showroom experience tour, or come for lunch and discover the latest insights from Steelcase on Gen Z.
11 PM – 2 PM
Lunch
CEU on Gen Z
Showroom Tours
Manufacturer Reps.
Door Prizes
CELEBRATE
We invite you to join us after five o'clock and celebrate with our customers. We will kick off the evening with cocktails, music, and crawfish. Brent Michael Wood will be performing and showroom experience tours will continue into the evening.
5 PM – 8 PM
Cocktails
H'ordeuvres
Live Music
Showroom Tours